++++
Coverage of Ted Cruz and Beto O'Rourke meeting for the first time to debate in the Texas Senate race. » Subscribe to NBC News: http://nbcnews.to/SubscribeToNBC » Watch more NBC video: http://bit.ly/MoreNBCNews
++++
George Strait – Amarillo By Morning (Live From The Astrodome)
++++
To Curb Illegal Immigration, DHS Separating Families At The Border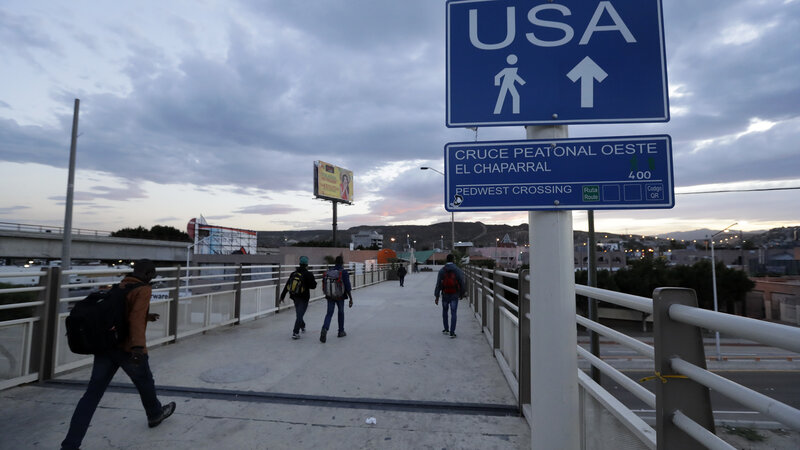 The Department of Homeland Security has undertaken its most extreme measure yet to discourage asylum seekers from coming to the U.S. — family separation.
A 39-year-old mother is named as Ms. L in a lawsuit brought against the U.S. Department of Homeland Security by the American Civil Liberties Union. Ms. L traveled with her 7-year-old daughter, named as S.S., from the Democratic Republic of Congo to Mexico. They surrendered to immigration agents at the San Ysidro Port of Entry near San Diego in December and asked for asylum. They said they were fleeing violence in DRC.
The mother is being held in the Otay Mesa Detention Center in San Diego, Calif. by Immigration and Customs Enforcement; her daughter is 2,000 miles away at a youth shelter in Chicago run by the U.S. Office of Refugee Resettlement. They are only able to speak by phone.
"When the daughter was taken, she (Ms. L) could hear her daughter in the next room, screaming, 'Mommy, don't let them take me!'" said Lee Gelernt, deputy director of the ACLU Immigrants' Rights Project.
++++
Willie Nelson Talks Supporting Beto O'Rourke, Friendship With Frank Sinatra | The View
++++
++++
https://betofortexas.com/
++++
Official campaign site for Beto O'Rourke, the 2018 Democratic Candidate for U.S. Senate in Texas.
++++
++++